The 12nd edition of Global Educational Supplies & Solutions(GESS Dubai) was held in the Dubai World Trade Center, attracting school owners, educators and agents from over 60 countries to come to visit. More than 350 enterprises displayed their latest education technology to the visitors.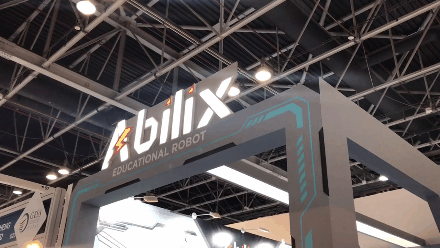 Abilix at Stand D22
GESS Dubai is one of the most influential exhibition of educational technology in the Middle East. This show is highly professional to induce countless potential customers. It is the best choice for companies to develop overseas business in the Middle East market, European and South African markets. The attendance of Abilix Educational Robot has become a big hit.
Abilix focuses on providing educational robots and STEM Education Solutions to schools, institutes and training centres for 24 years in China, owning products and solutions exported to over 50 countries and regions. This time, we displayed our STEAM Lab Solutions and introduced the latest product series "School Krypton" to local educators and business partners.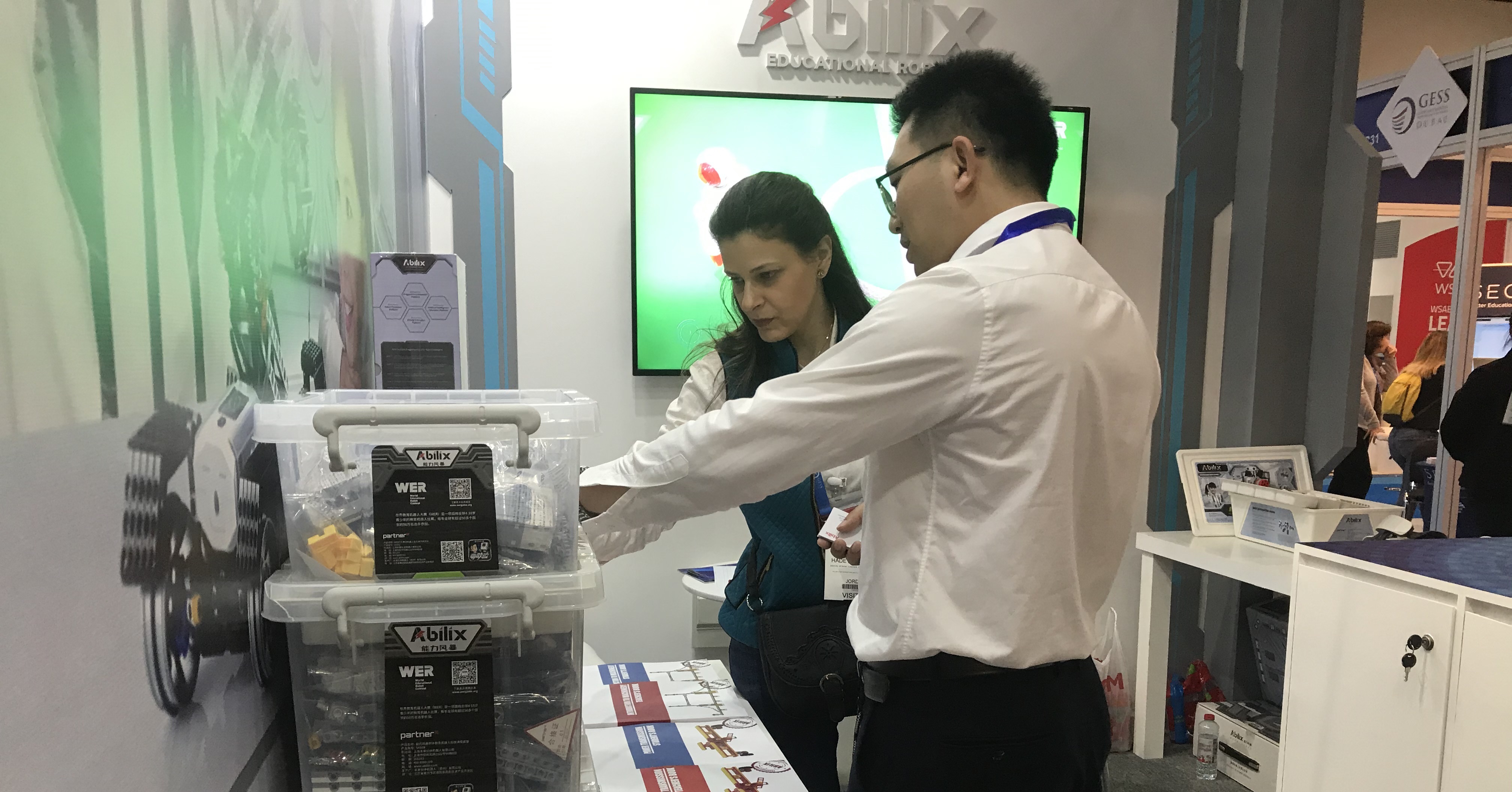 Director Mr. Samuel was Explaining Abilix Products to Potential Customer
During the show, the distinctive booth design of Abilix attracted a large number of visitors. All the samples were snapped up in a short time. Local media came here to make an interview and record videos of various Abilix educational robots. Exhibitors highly praised our brand strategy and products, showing great passion for further in-depth communication.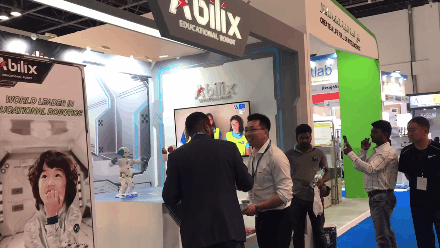 Visitors Attracted by the Dance Performance of Abilix Humanoid Robots
Mr. Samuel, Abilix's director of Asia-Pacific Area, said, "The Middle East is the third market that Abilix is focusing on in the Asia-Pacific area after Japan, South Korea, and Southeast Asia. Most countries here speak Arabic with a good economic foundation and governmental support. The development of educational robots has a bright prospect. Seizing the Middle East market can also have a radiating effect on the South Asian, European and African markets, making Abilix's expansion of overseas markets more stable.