Abilix has quickened its pace to develop. It has expanded its impression in both market and business. Within a year, there are more than 200 Abilix homes in the country and more than 40 Abilix stores are established within 2 months. Recently, Abilix even went global to open a flagship store in America.

Users of all ages are coming to experience
It known that Abilix store U.S. Flagship store has been settled in Westfield Topanga in San Fernando Valley, Los Angeles. According to Howard, Principal of Abilix U.S. Marketing Center, as developer and explorer of global educational robots, Abilix has been sold to 31 countries and regions all over the world. Each year World Educational Robot Contest (in short: WER, of which Abilix educational robots serve as exclusive supplier) U.S. Open takes place, that's why Abilix has already possessed an extensive user base. Though open recently, users of all ages are coming to visit it.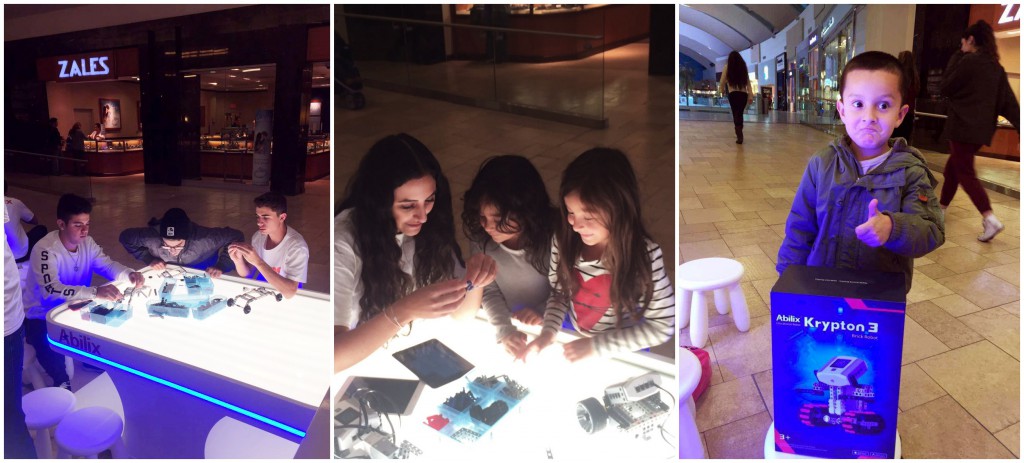 Interested kids
Grown-ups also showed great interest in Abilix. Look! This is distinguished Canadian talk show host, one of the most popular and top comedians, Russel Peters! He is also a fan of Abilix. As is introduced by Howard, besides the kids, Abilix also boasts many celebrity fans in North America. Jemaine Jackson (American Singer, Grammy winner and brother of Michael Jackson) is one of them.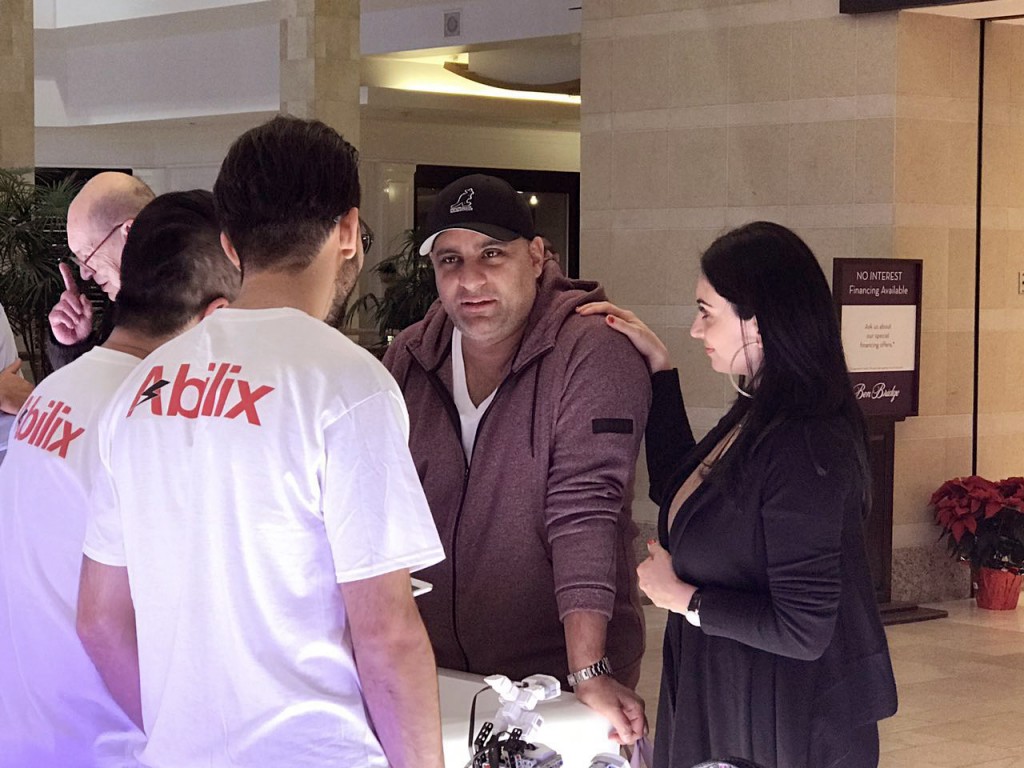 Canadian talk show host Russell Peter in high spirits
As for the North American market, Howard said, although the concept of educational robot originated in Abilix of China, it is more widely accepted and recognized by American and European countries. It has been popularized in European and American countries. The Abilix store in Los Angeles is only a pilot project. In 2017, the estimated number of Abilix homes and stores will reach 3000 globally. Fans of Abilix from North American will all have access to experience and purchase Abilix products.