On December 1, the qq.com educational overall list ceremony was held in Beijing. Abilix was awarded "2016 Credit Educational Brand". Ms. Fu Ming, General Manager of Abilix home, presented the ceremony and accepted the prize on behalf of Abilix.
Since founded in 2007, have gone through 10-year development, this ceremony has become one of the most influential, professional and authoritative educational assessment. This time the theme focused on educational wisdom revolution, aiming at reconstruct the future. Those educational institutes were cited for their profound influence to the future development.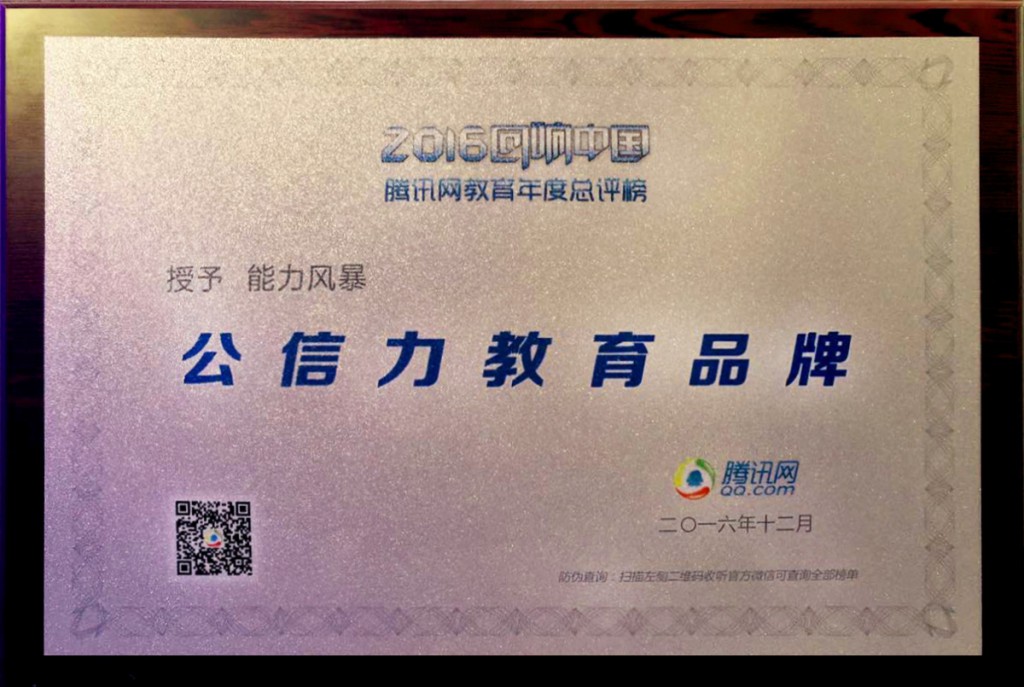 Abilix was awarded "2016 Credit Educational Brand"
Abilix is devoted to qualitative change

We are striding forward to artificial intelligence era. As to the educational industry, the educational platform, form and contents are all undergoing qualitative changes. Abilix homes, belonging to educational robot category, serve as pioneer of the trend.
In case of educational platform, Abilix sets the more advanced educational robots as the platform. With its extensive project designing space, Abilix raises questions through projects. No keys are provided so students are guided to solve the problems on their own by utilizing their analytic, creative and practical abilities. Their studies turns from passive to active. During their exploration, they can get contact with knowledge of all fields including electronic, physics, maths, engineering and artificial intelligence. The study is extensive without being confined to a single subject.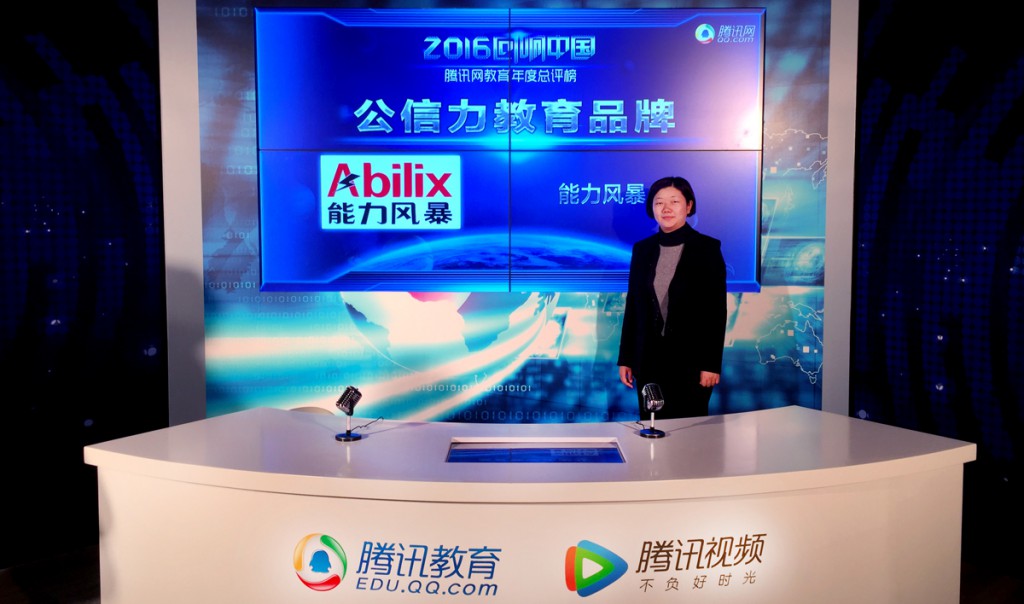 Ms. Fu Ming is interviewed by Tencent
As the comprehensive revolution moves on, students become no longer cared about education. They are now fond of taking robotic classes in Abilix homes. As is said by Ms. Fu Ming,"Every child comes to our activity center on their own wills. They are concentrated during classes. Every teacher is delighted to see that."
Reconstruct the future, train more valuable success ability

When asked the opinion on the further influence, Ms. Fu Ming said" The future is created by children. Our dream is that every kid possesses success ability. This is what we are striving for. We are delighted to see more parents' focus shifts from score to ability."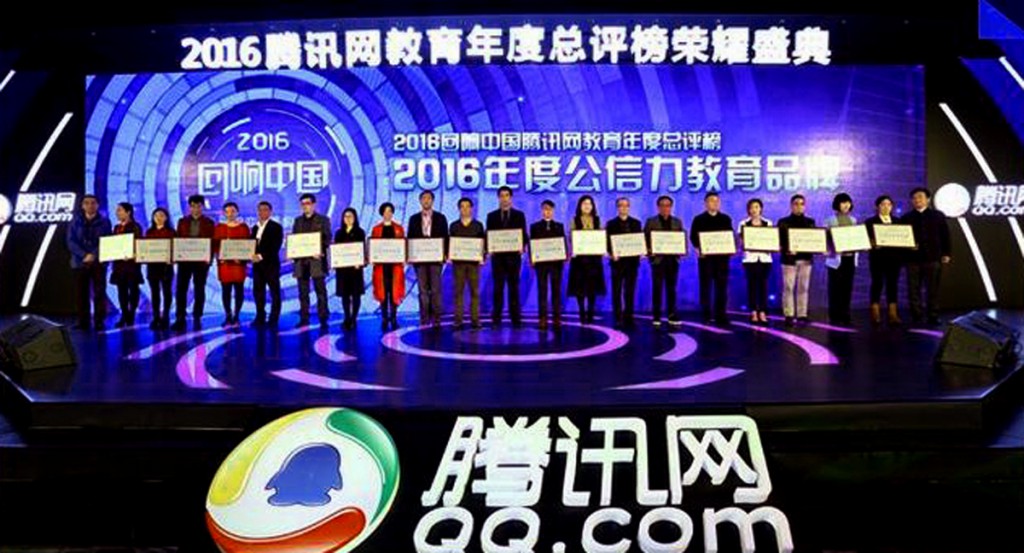 Ms. Fu Ming at the awarding ceremony
Established in 1998, Educational Robotics has proved itself as effective platform of training success ability. When executing projects, students' analytic, creative and success abilities have been comprehensively cultivated. The balance of the three ability is exactly the success ability which is crucial to adolescents' future.
Educational robots turns people's focus from score to ability cultivation. This is extremely meaningful to the future.