The World Robot Conference (WRC) 2016 was held from October 20 to 25. During the event, Abilix demonstrated its household series products, including brick robot Krypton series, mobile robot Oculus series, flying robot Sinus series, and humanoid robot Everest series. Equipped with a number of black technologies, each of these series grabbed extensive attention from the visitors and the media.
Themed by "Win-win Collaborative Innovation Towards the Building of an Intelligent Society", WRC 2016 mainly showcased industrial, service and special robots, with a focus on the application of intelligent robots in industry, agriculture, and service sectors. Abilix, Tesla, Yasukawa and other famous robot brands debuted during the event.

Visitors flocked to Abilix booth
In addition to good looks, rich varieties, huge educational values and revolutionary price, the most prominent feature of Abilix household series is the black technology. Sinus pioneered the fully-enclosed protection technology which could keep kids from being hurt by the blades. It is also equipped with original technologies like 360° obstacle avoiding technology, damage-free after dropping, 2 DOF camera, etc. Krypton 7, the brick robot, features six-side attachable design and 26 times computing power over the Lego. Everest, the humanoid robot, is equipped with 2 DOF hip joint and dexterous hands…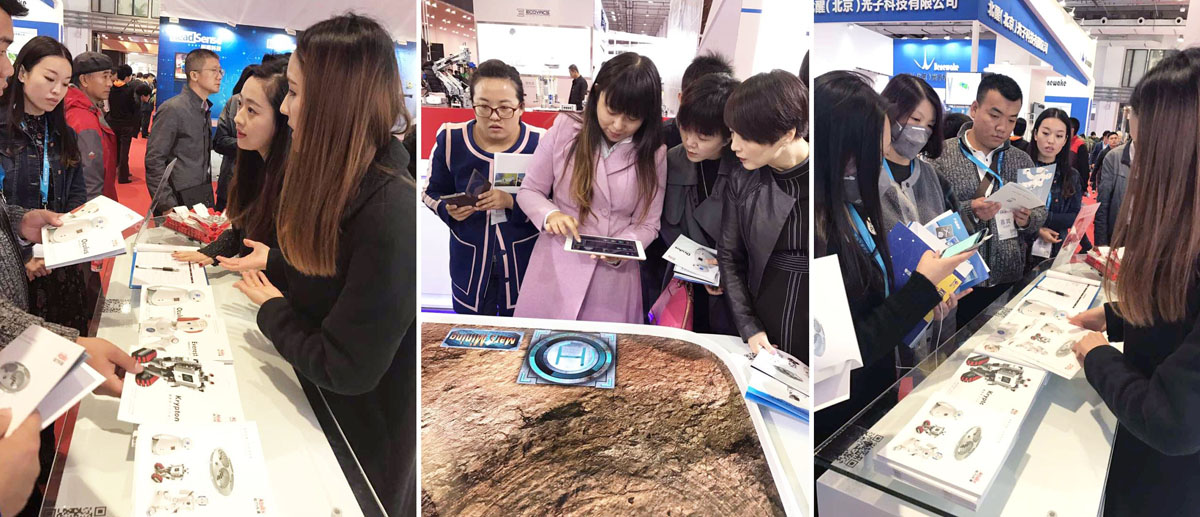 Abilix possesses the world's leading patents in the field of educational robots, with more than 350 licensed and applied patents for the four household series. Moreover, these products have unified system architecture, unified brain—AbilixBrain v1.0, unified four programming apps, unified speech/face/image recognition engine, and unified Abilix app store and skills store.