The 2016 WER World Championship was unveiled in the National Exhibition and Convention Center (Shanghai) on November 19, 2016. More than 5000 WER winners from over 30 countries including the United States, the United Arab Emirates, India, Mexico and Canada attended the opening ceremony and flung themselves into the block robot contest and the creative idea contest on the first day.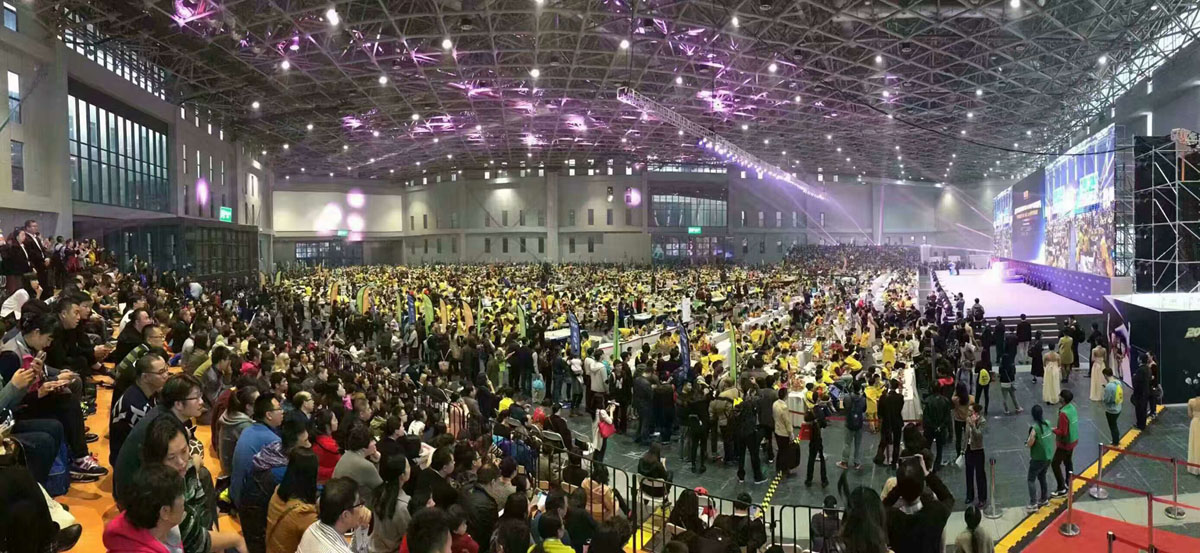 An educational robot carnival and a gathering of celebrities
The Championship has attracted the attention of educational specialists and robot experts. WER President and Professor of Trinity College Dr. Jake Mendelssohn, President of WER Academics Committee Dr. Xin Yingjie, leaders from the Ministry of Education and overseas educational robot experts attended the event.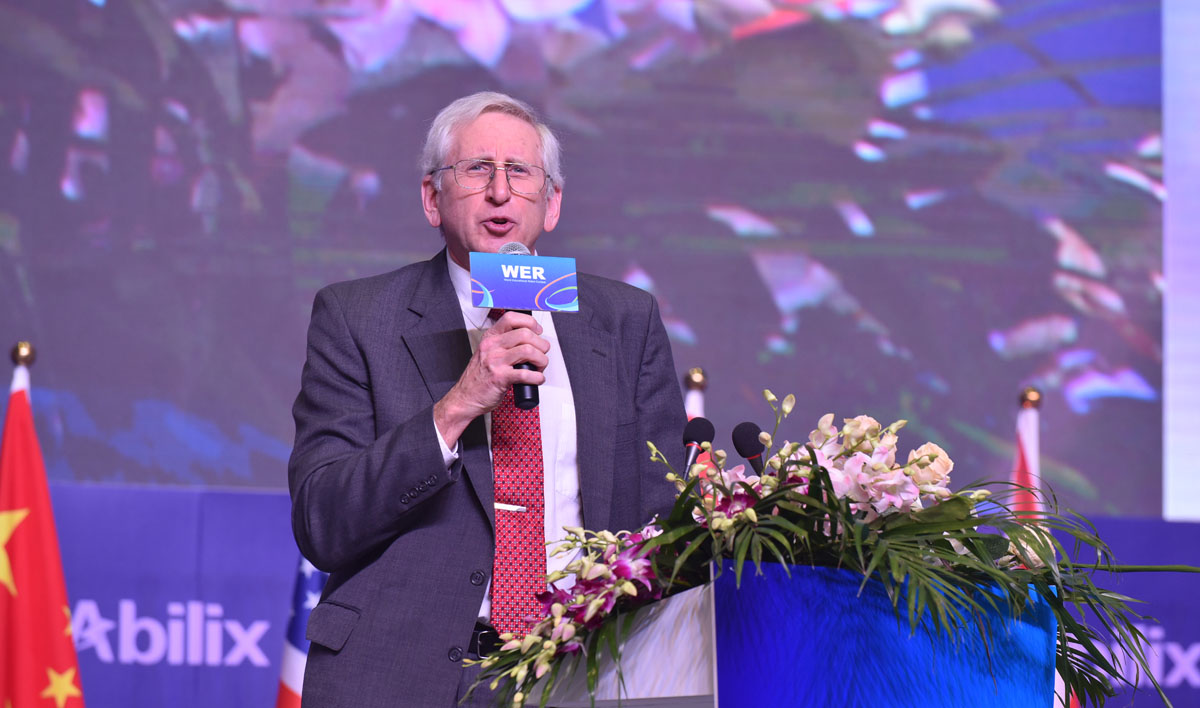 Robot show-time, full of highlights
Robot dances lifted the curtain on the opening ceremony. Abilix, the only competition equipment supplier designated by the organizing committee, sent out its "dance wizard" - Everest 5, which ignited the scene with its superb dancing skills. The audience cannot help but take out their phones and make short videos of the performance. Afterwards, Sinus 5 put on an extremely cool flying show in the stadium coupled with brilliant lighting effects, which impressed and wowed the audience.
In the follow-up contests, the flying robots took on the mission of aerial photography. They flew up and down in the stadium to record this remarkable event. Each time the robots passed over the heads of kids, they waved their hands and said hello. They can really be said the most popular "staff" at the site.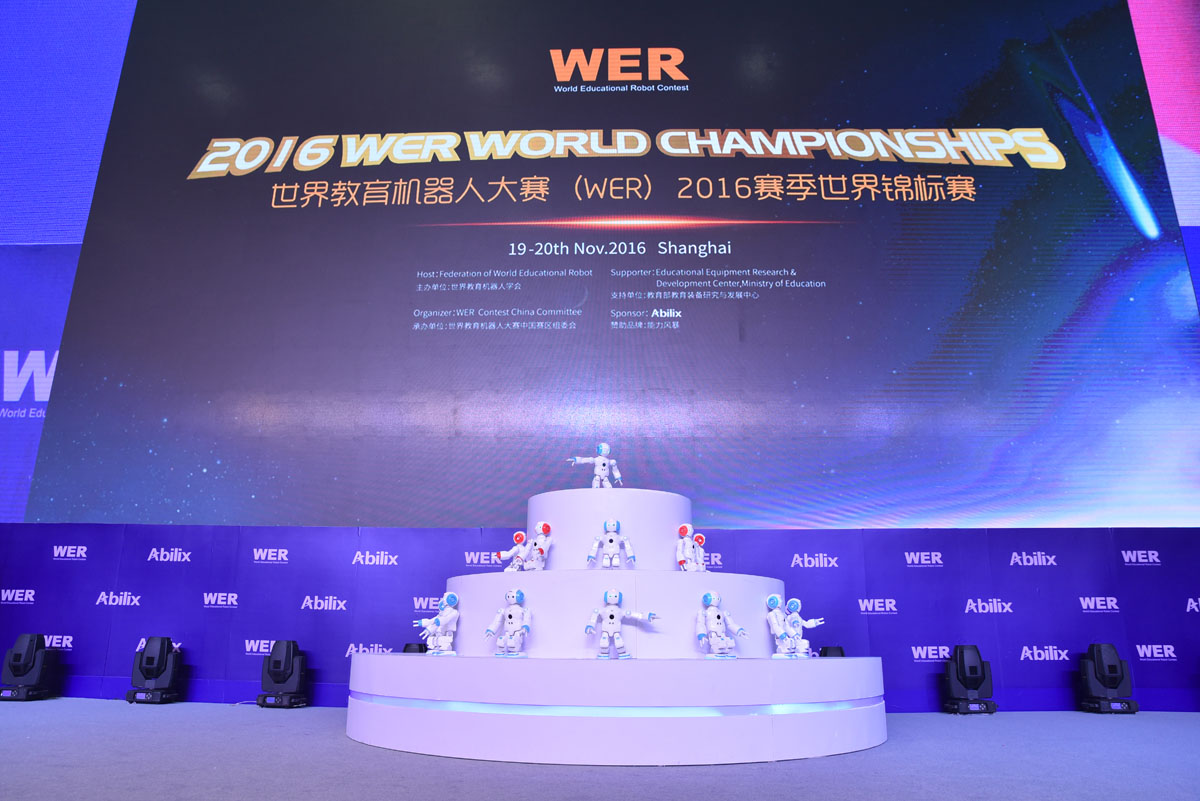 A global event for the youth to show their talents
WER provides a stage for young robot lovers to show themselves, and this is not restricted to their demonstration of talents in various contests.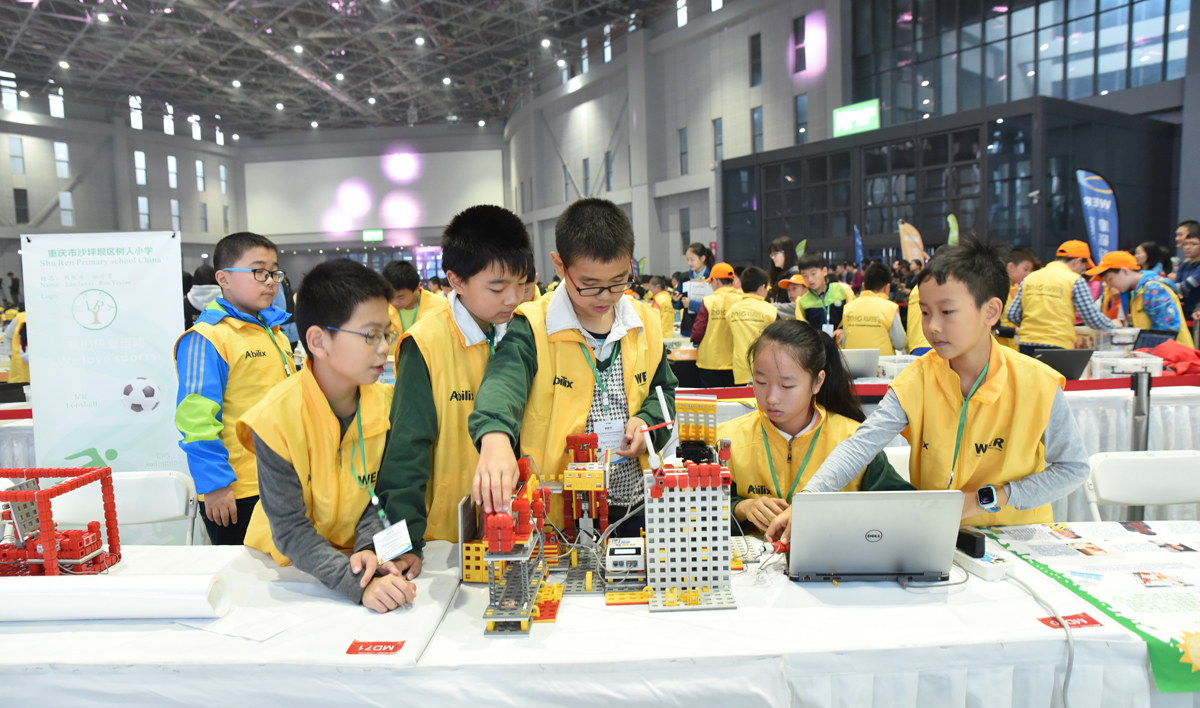 In today's creative idea contest, the Mexican players embedded their specialty candy into the robot project. When explaining the project to the referee, they also distributed candies to players of other countries. What a lovely picture! It happened to be the birthday of another player, so he celebrated with players all over the world and received many gifts with strong ethnic characteristics. At the opening ceremony, young players with different colors announced the opening of the contest together…
When walking around the competition site, I got this deep feeling that this is not a mere competition, but a carnival.