ABILIX attended WORLDDIDAC Asia 2013 in Queen Sirikit National Convention Center, Bangkok, Thailand. The largest educational equipment expo of Asia started in Oct 9th 2013 and ended in Oct 11th 2013. ABILIX, as the China based educational robot brand received worldwide praise from people of all walks of life.
As the earliest exported high tech educational equipment, ABILIX always focuses itself on providing robotics platforms with high performance, high stability and limitless innovation to students since its establishment in 1996.
ABILIX technical education kit advocates a complete new model of curriculum teaching which is based on independent projects and aim at practicing students' innovative and hands-on competence. By implementing various easy-to-hard robotics projects, students are encouraged to handle real-life problems using science, technology, engineering and mathematics knowledge. The complete new curriculum model of teaching has won support and praise widely.
To know more about ABILIX STEM Kit, please visit www.abilix.com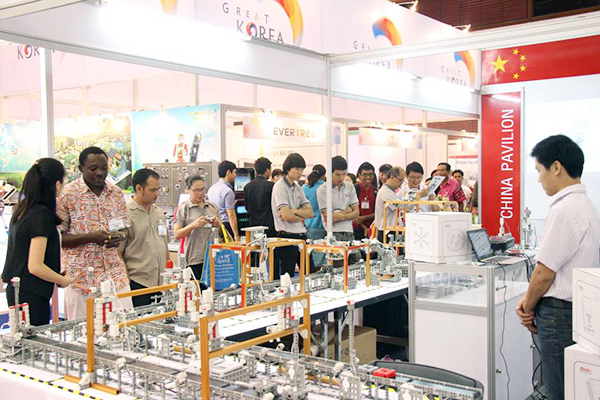 Teachers and distributors visiting our Flexible Manufacturing System built with ABILIX Kit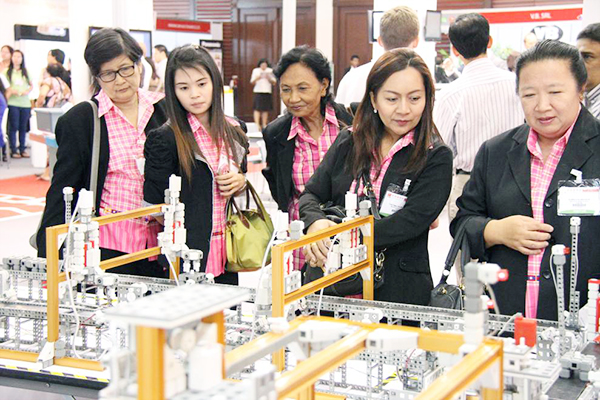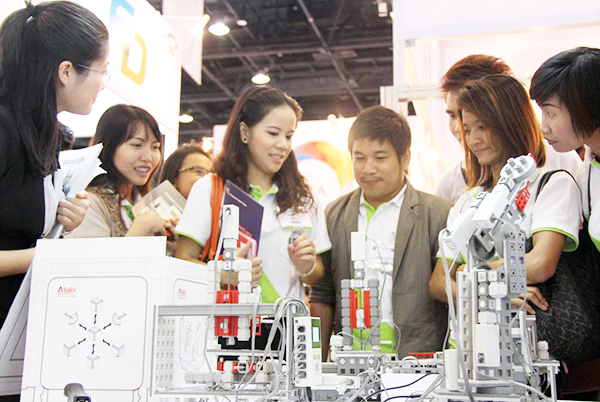 Innovation projects of ABILIX won great attention and high praise from educators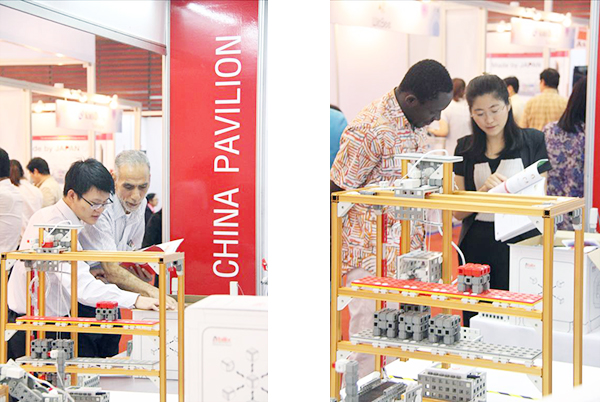 Technical staff introducing parameters and performance of ABILIX STEM Kit